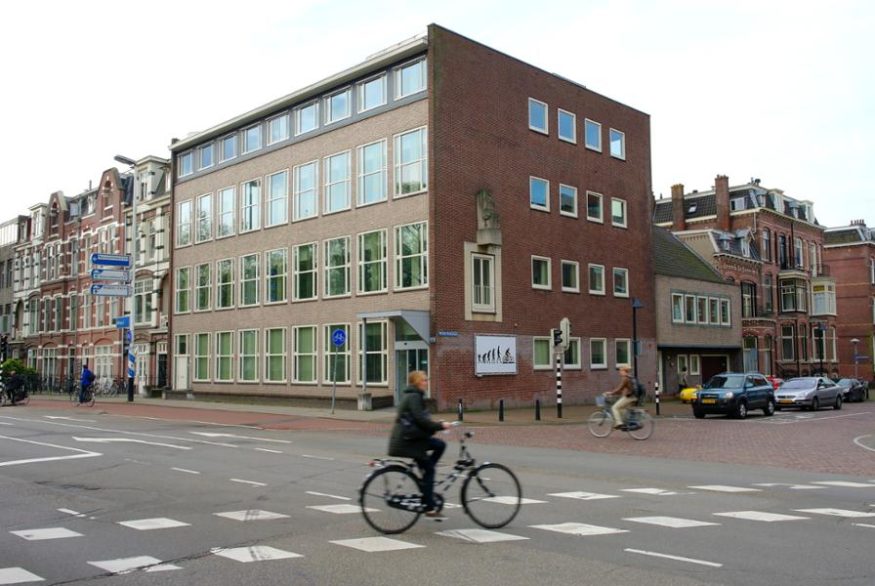 Address
Fietsersbond
Nicolaas Beetsstraat 2a
3511 HE Utrecht
The Netherlands
[email protected]
Telephone: +31 30 291 81 71
Our office can be found near Utrecht Centraal train station. Leave the station at the Station square (Stationsplein) and go right and leave the square via the escalators or the stairs. Follow the road and pass the offices of Dutch Railways (Laan van Puntenburg) and the court building (Herman Gorterstraat). After 600 meters turn left at the Nicolaas Beetsstraat. Our office is at 2a, second floor.
Key people
Esther van Garderen is our director since 2020. Prior to that, she worked for various municipalities and other organisations in the mobility and urban planning sector.
You can contact Esther via e-mail: [email protected] or via our main phone number: +31 30 291 81 71.
Bertie Schonk is our acting chair since 2022. She is professor emeritus of Clinical Informatics and loves walking and cycling.
You can contact Bertie via our main e-mail address: [email protected].
William Nederpelt is our board member International Affairs. William has been a Fietsersbond volunteer for over 25 years and works as a consultant on sustainability. He describes cycling as a way of life.
You can contact William via e-mail: [email protected].
Wim Bot is our international public affairs officer since 2008. Wim is a self-proclaimed political animal, and his mission is to put cycling higher on the national Dutch agenda. Wim is our main contact person for the European Cyclists' Federation and has presented on many conferences around the globe.
You can contact Wim via e-mail: [email protected], or phone: +31 30 291 81 54.
Martijn van Es is our campaign manager and primary press spokesperson for foreign media. He speaks English and understands German.
You can contact Martijn via e-mail: [email protected], or phone: +31 30 291 81 25